The video installation In this corner full of plenty examines recordings of everyday moments and transforms these into graphic, moving paintings. It visualises exciting hidden patterns by carefully tracing and layering movements in the footage. The video distorts our usual sense of depth and perspective and invites the viewer to become an everyday-vouyeur peaking through small openings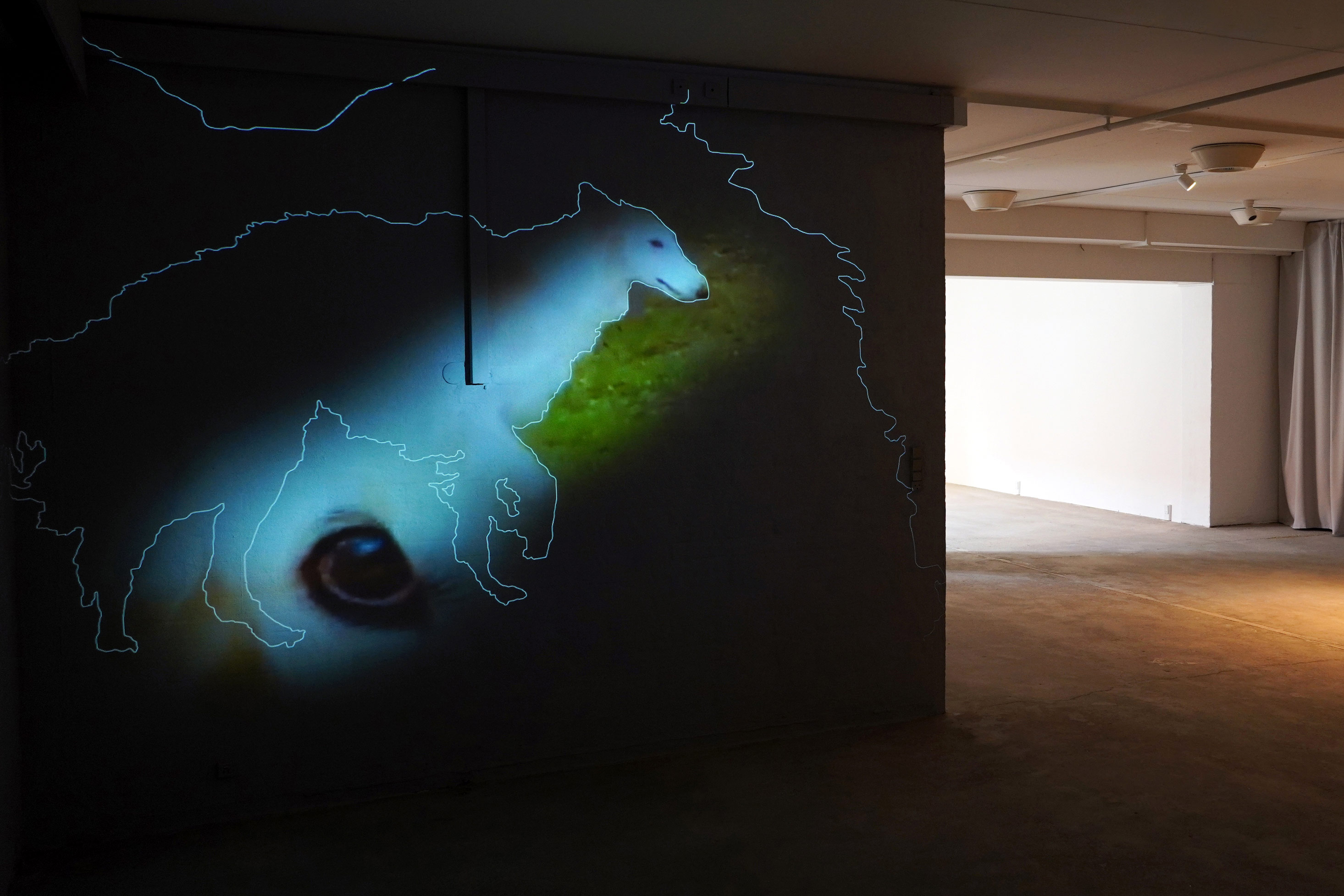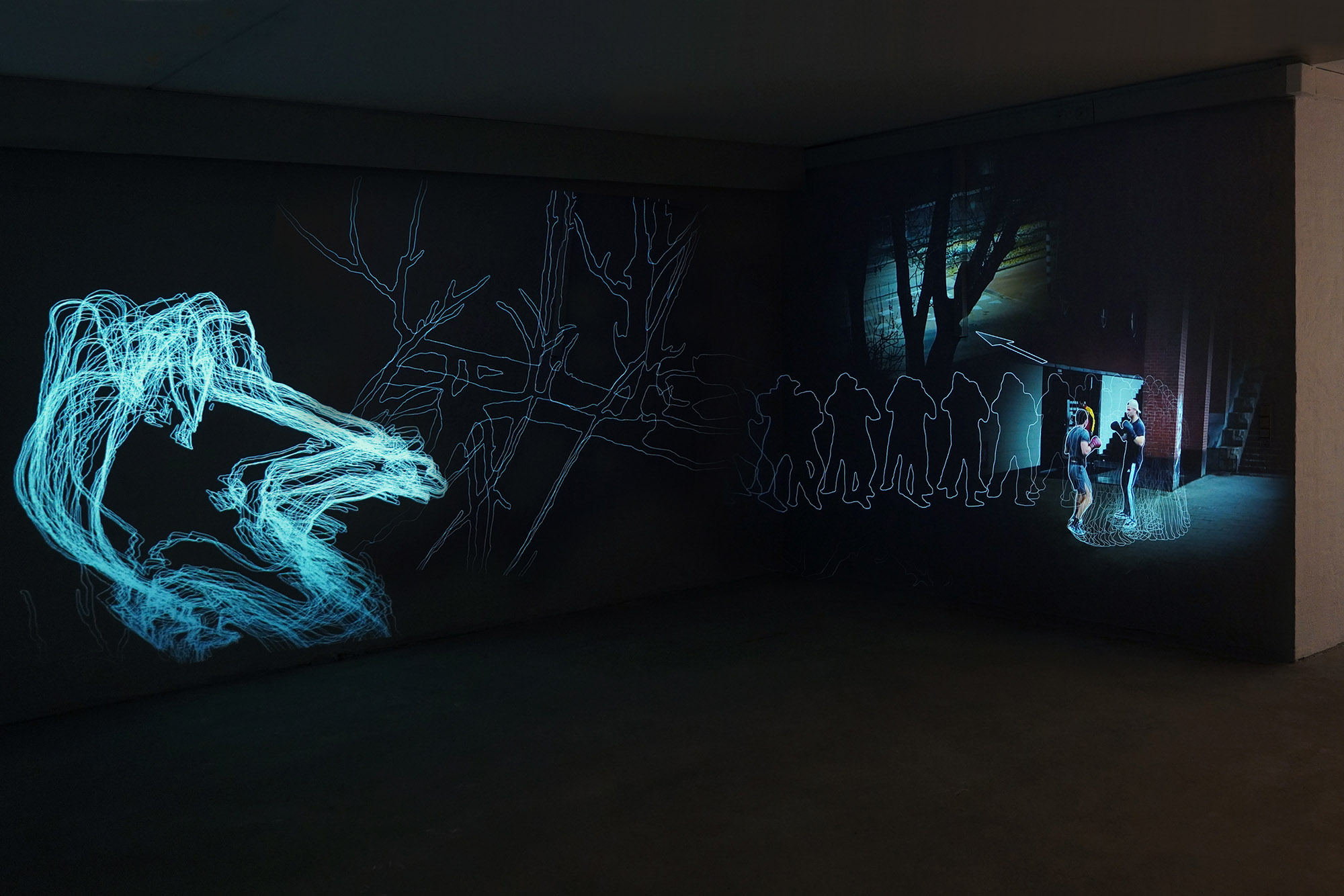 Kinked is a flexible video installation that seeks to "kink"—bend, warp, curve and twist—familiar images of seduction and desire. By grouping and linking multiple video projections together in a single space, the images form a visual vocabulary, moving towards a new sensual semantics. Sister Let Me Up Photography: Marcel Miranda / Sister Let Me Up Audio: Juho Nurmela / Cowgirl Illustration: Beingobscene.
Part of the Eye Museum Experimental Collection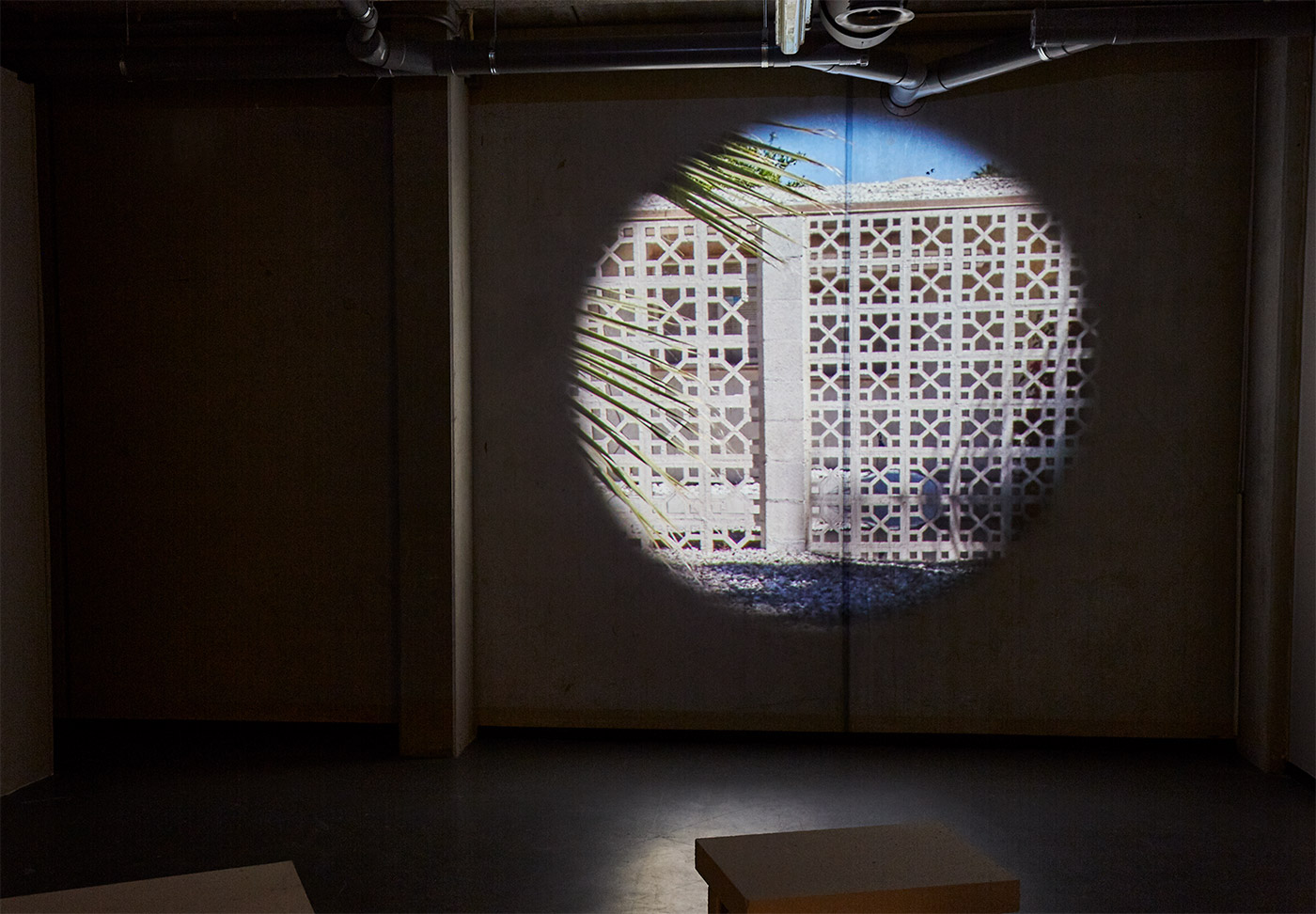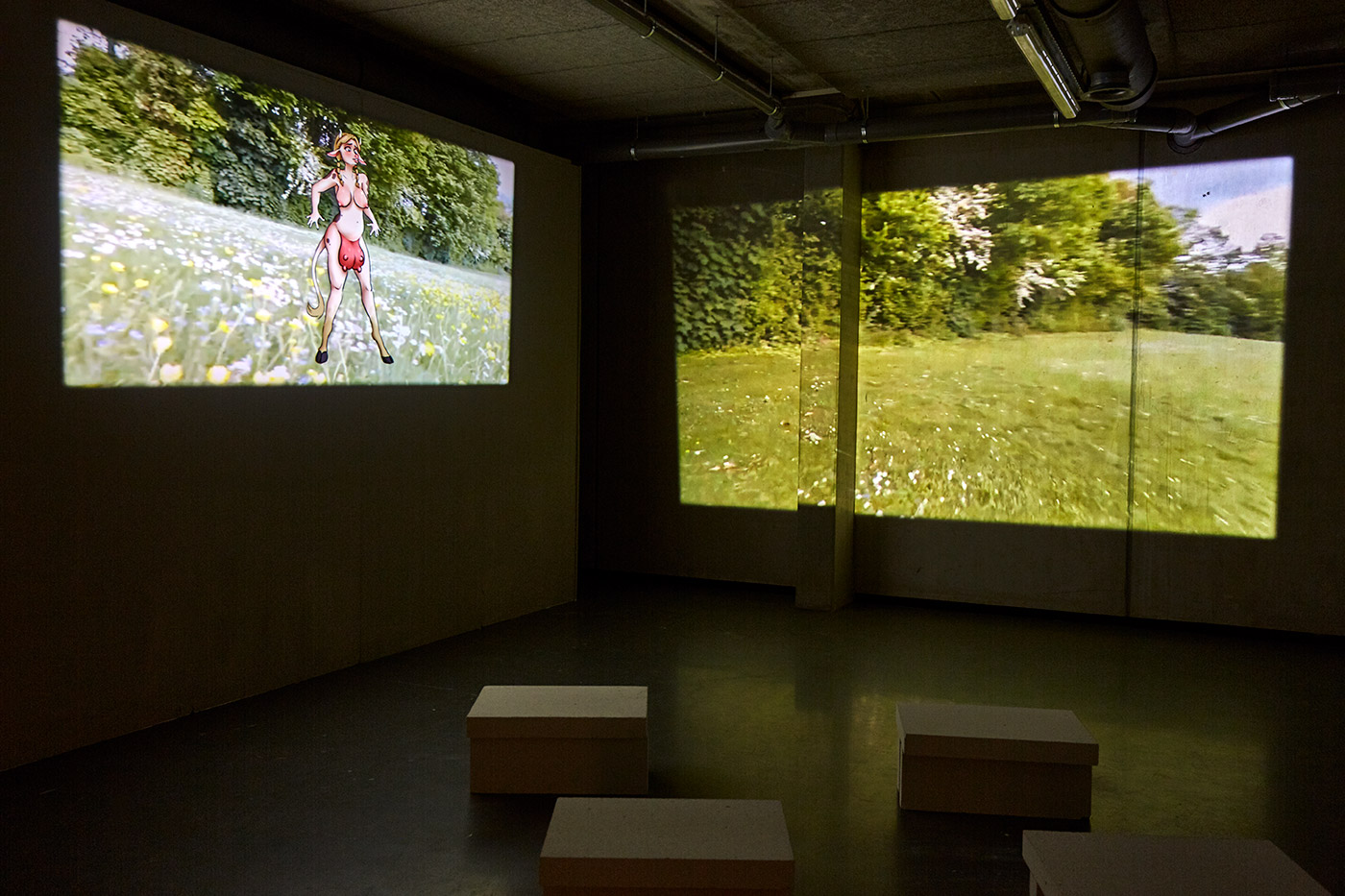 Bimbo-di Bambe-di Boobs is a frivolous investigation into the possibilities of recontextualising a misogynist trope and use the Bimbo as a powertool to denaturalise narratives of desire formed by white patriarchy. Nominated for the Gerrit Rietveld Thesis Prize. Design collab. Nicolai Schmelling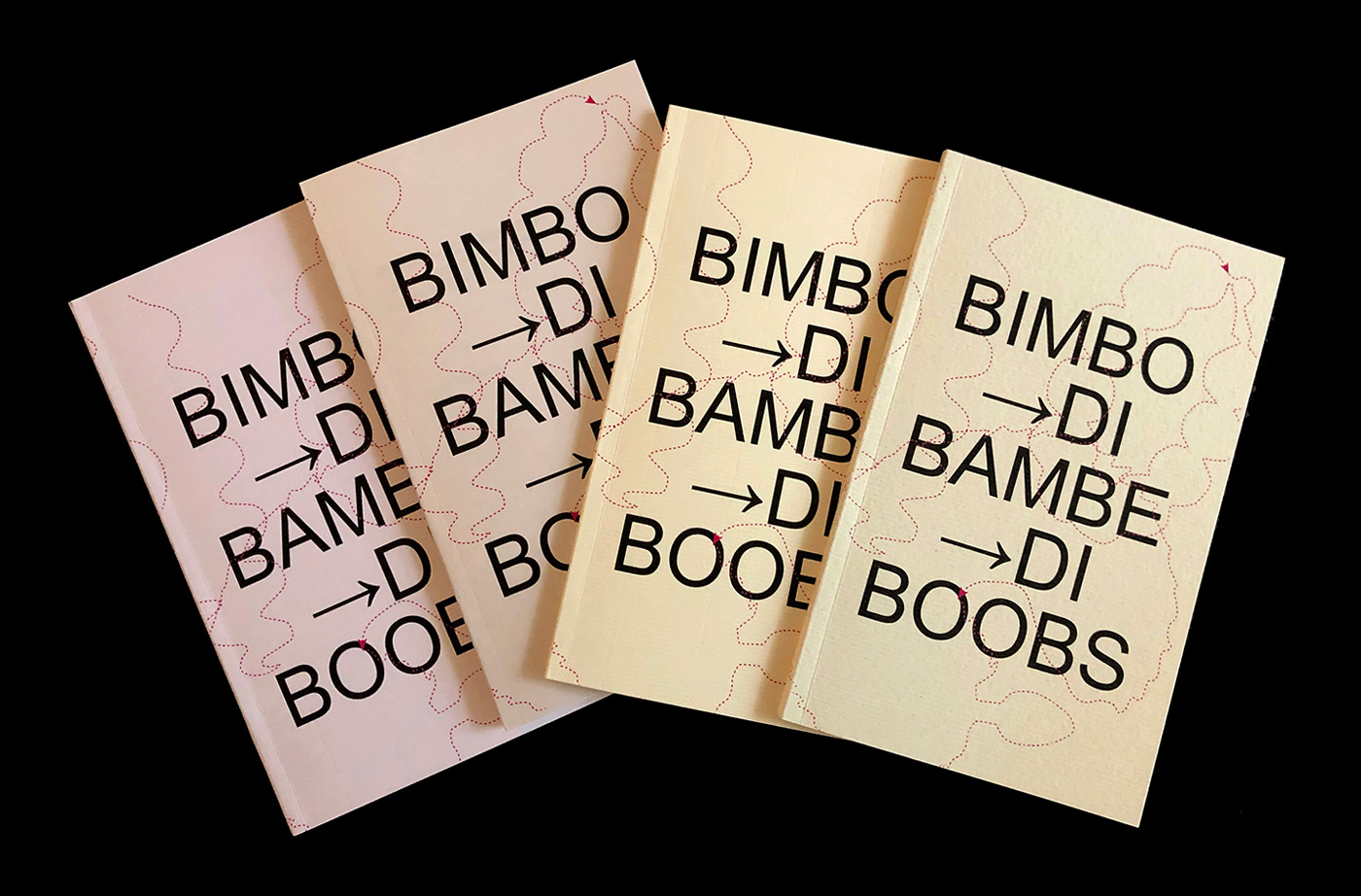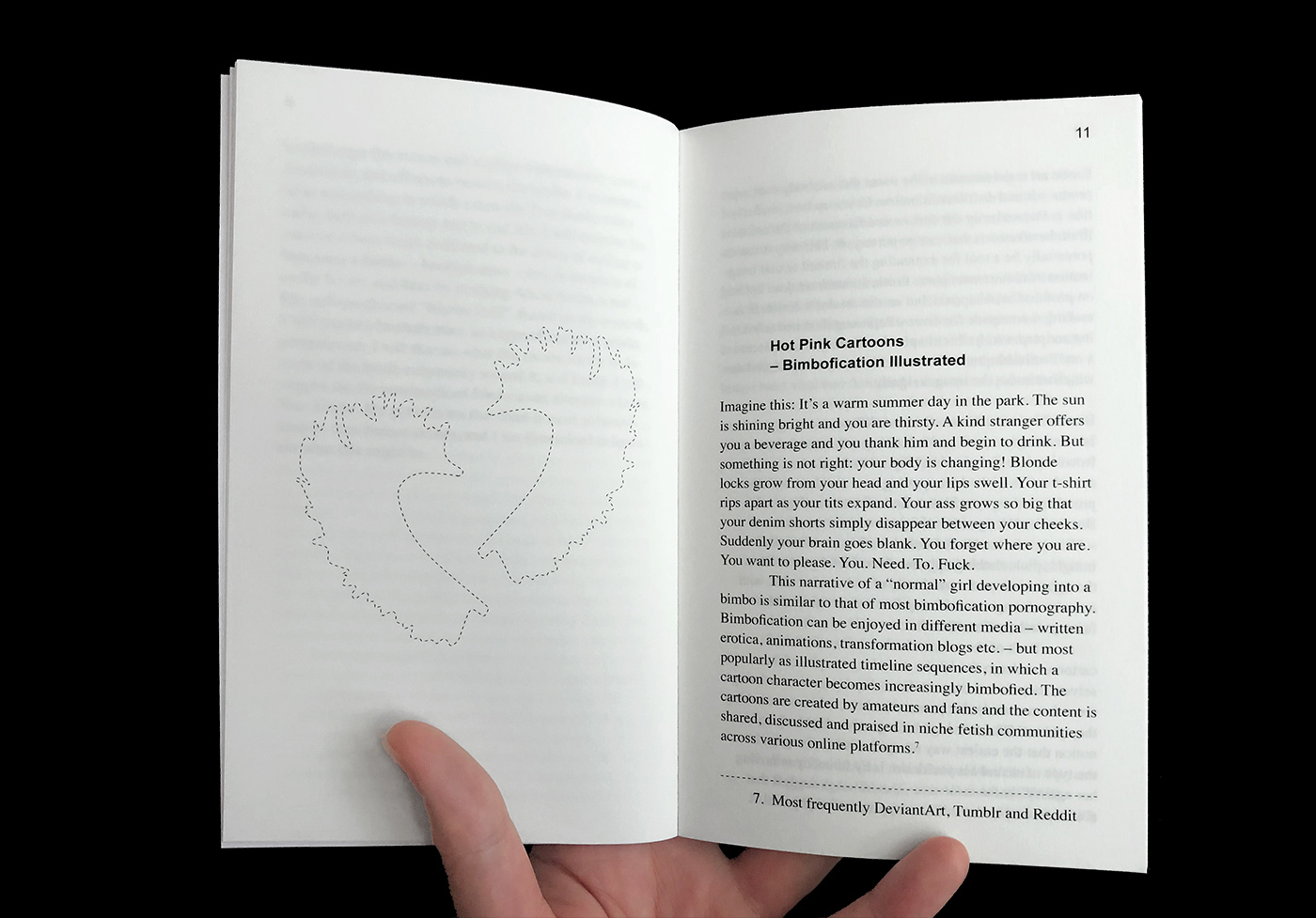 You Couldn't Be More Wrong My Friend is a flexible video installation that questions the term eye-candy; a demeaning expression used about something or someone visually attractive or entertaining, but intellectually undemanding.
You couldn't be more wrong my friend / If you open your eyes you must be able to see / There's nothing sincere about me / I promise you I don't have any depth / I'm exactly what I look like
Loosely translated from Suzanne Brøgger's Deliver Us From Love (1973)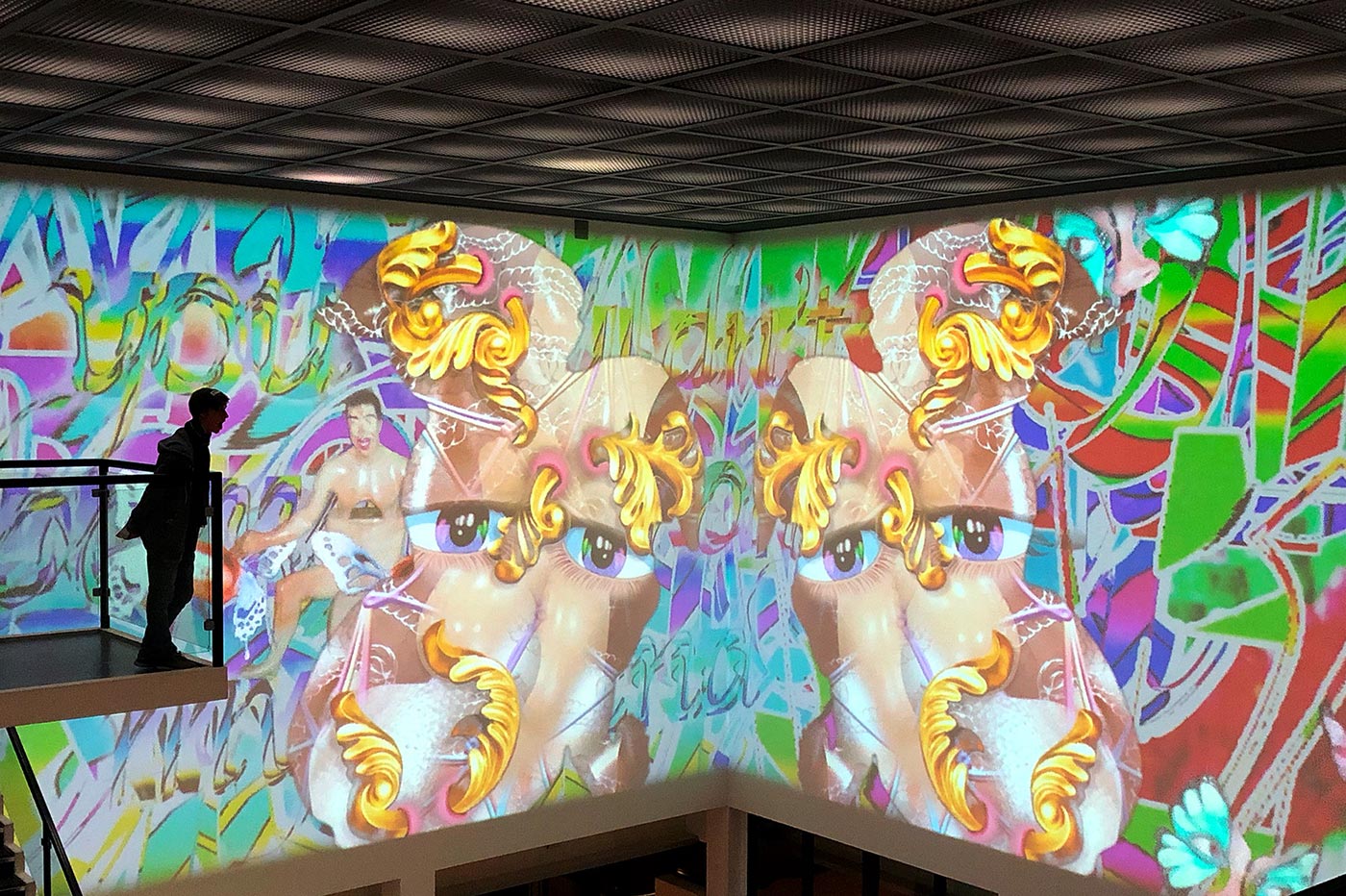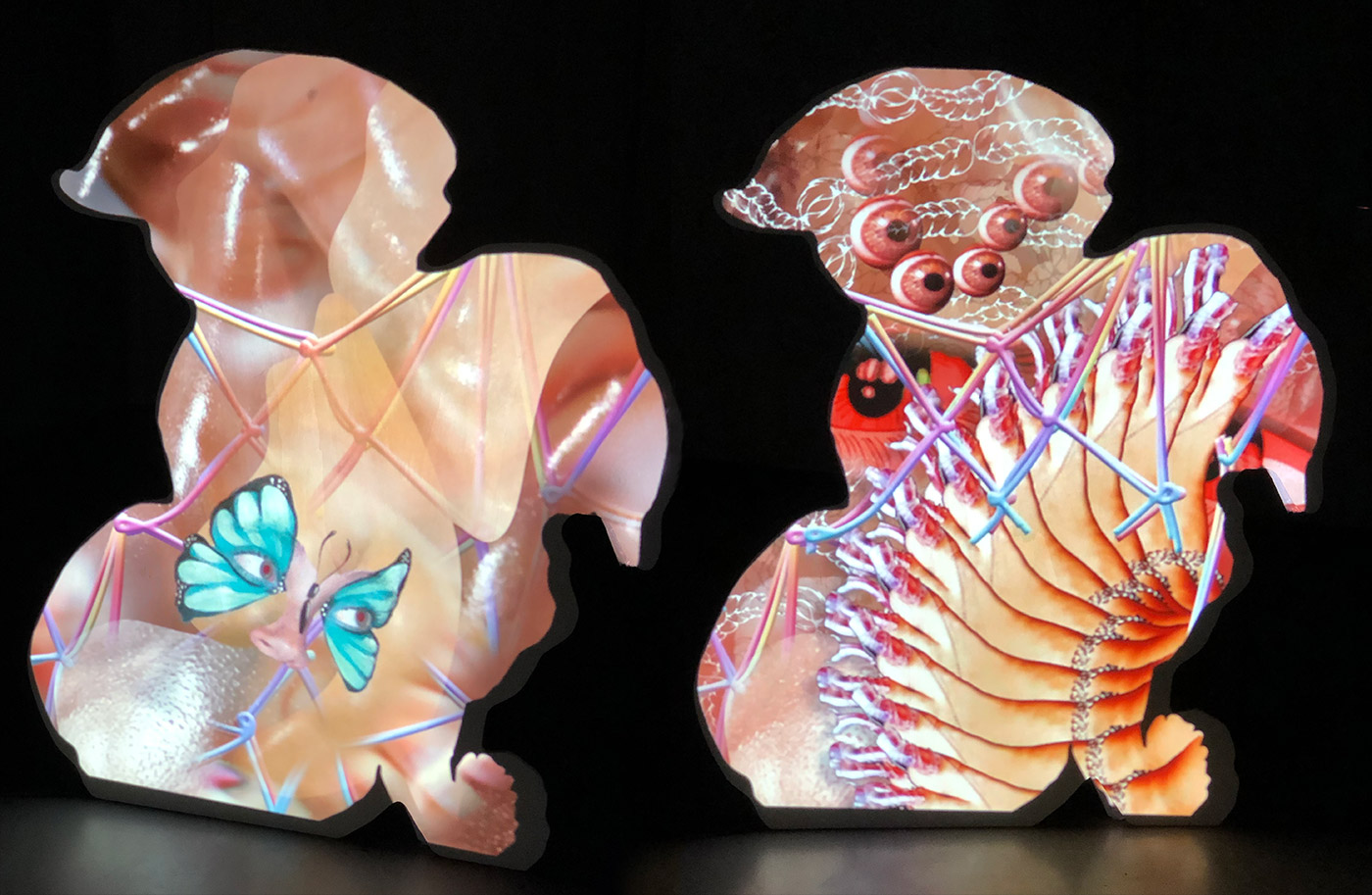 A fierce match of visual jabs and backhanded animations in collaboration with artist Nicolai Schmelling. The site specific installation Backwards And So Forth was created for the wooden insides of Sociëteit SEXYLAND, Amsterdam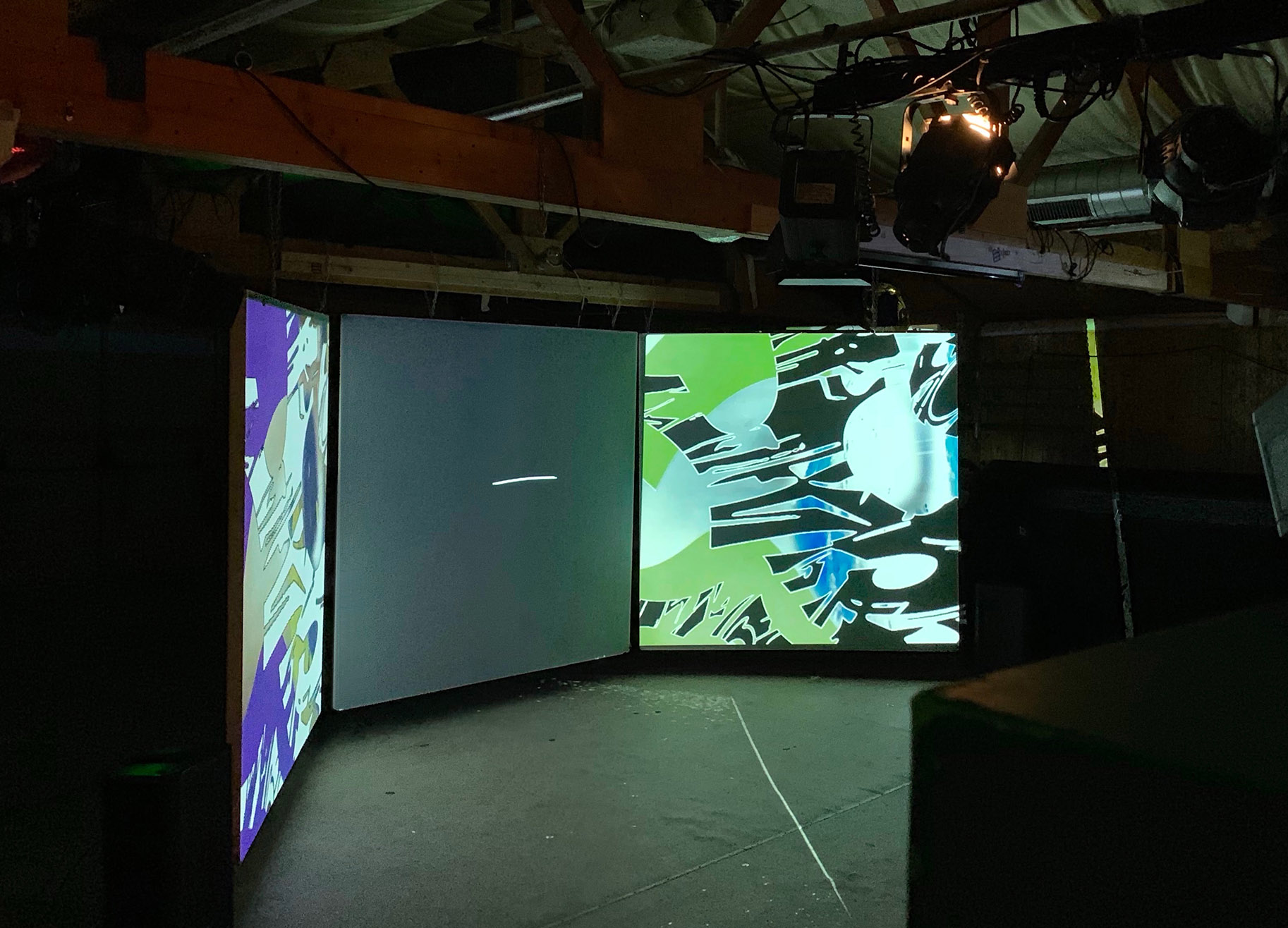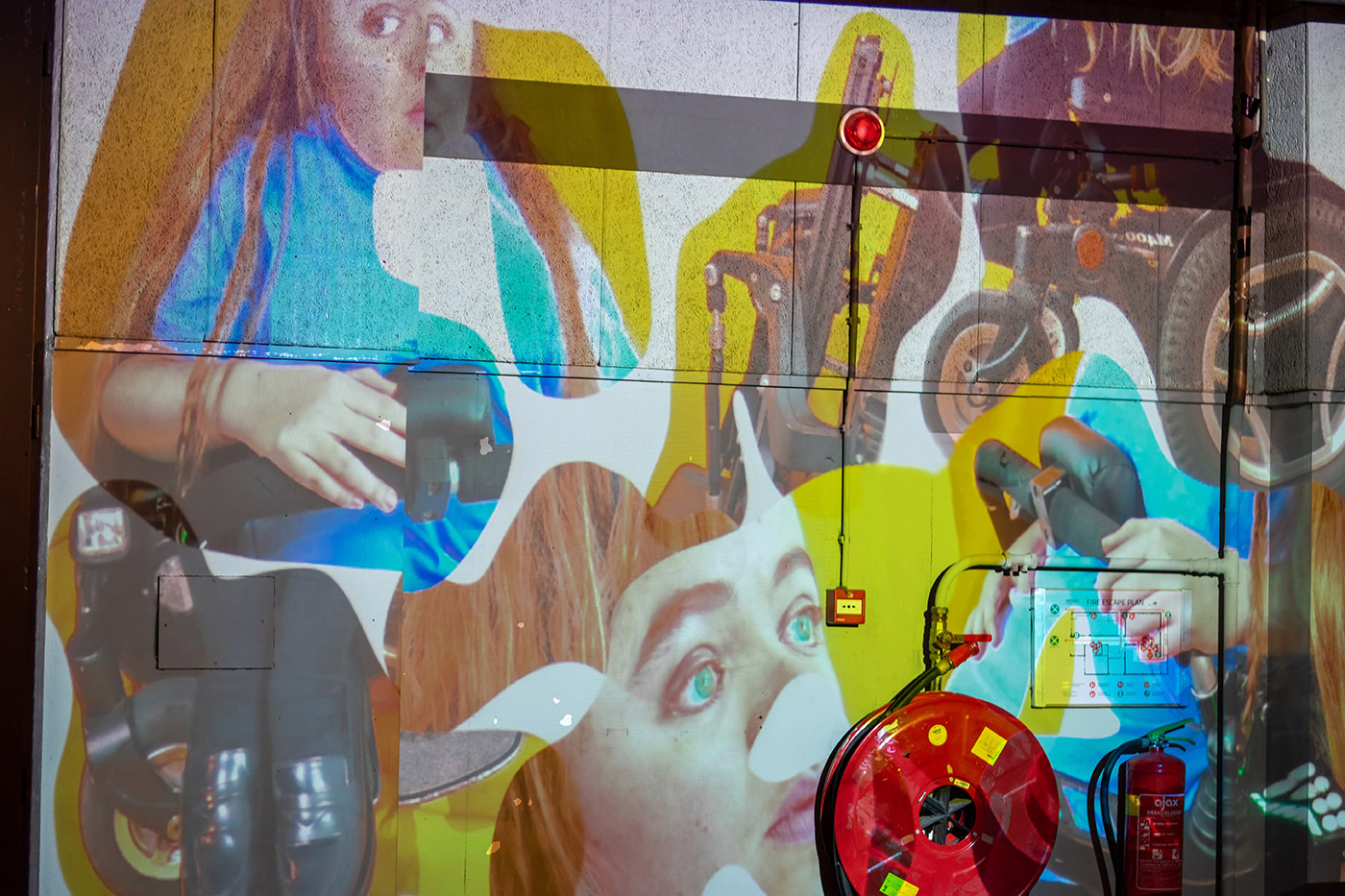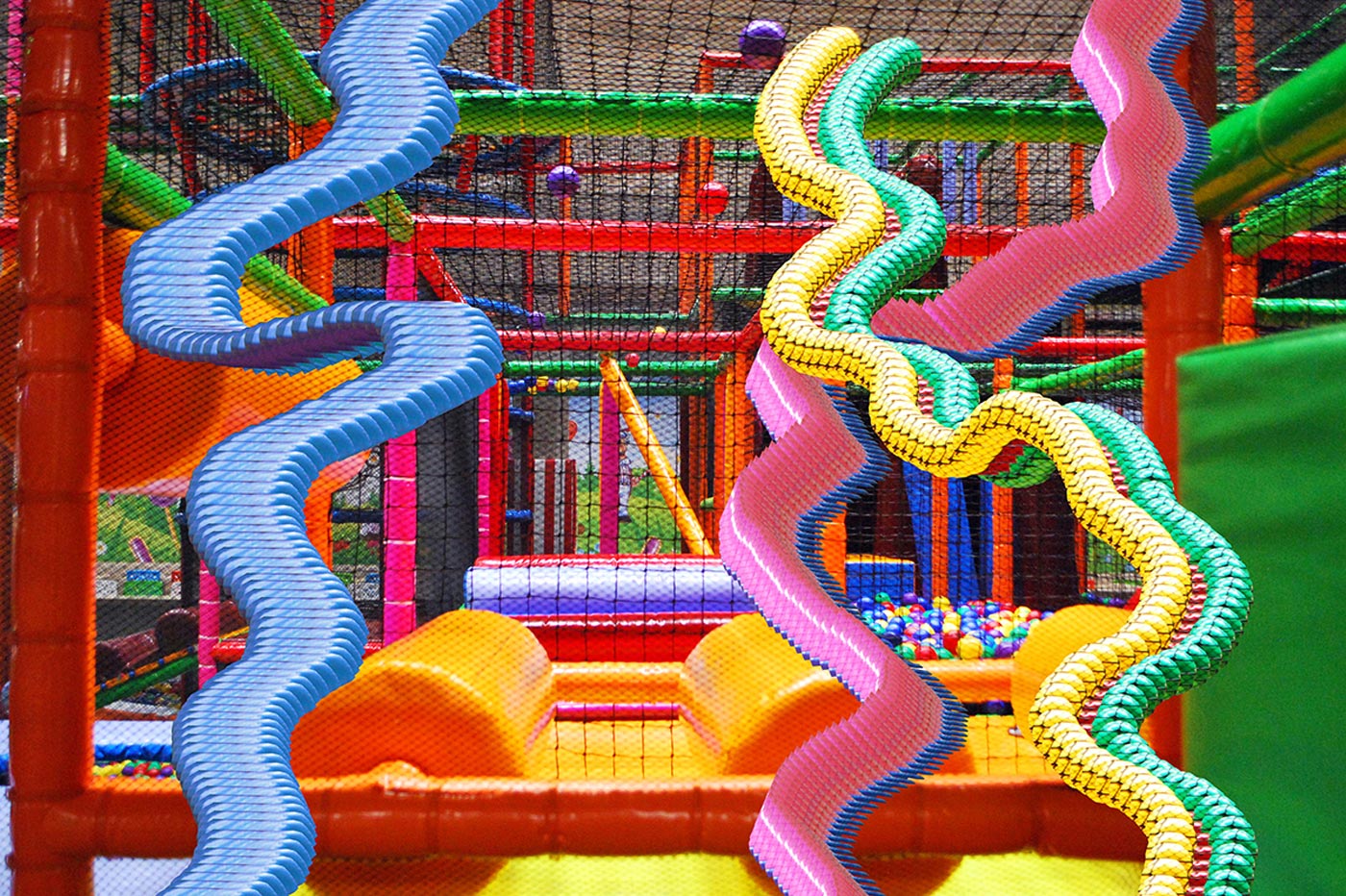 Feline Hjermind (DK, 1993) is a visual artist who works primarily with new media and video installations. She distorts, bends and morphs images to assemble new narratives. Her video pieces transport viewers to unfamiliar spaces, where conventional norms and coded behaviours are up for negotiation.
Based in Amsterdam, NL
[email protected]
@feline.hjermind
BFA, Gerrit Rietveld Academie, Amsterdam (2016-2020)
Foundation Year, VERA School of art and design, Copenhagen (2015-2016)
Preparatory Course, Folk Art School Holbæk, Holbæk (2014)
2021

The Dune: Going, Going, Gone, group show, Skal Contemporary, Skagen, DK
New Eye Selected, contribution to collection, Eye Film Museum, Amsterdam NL
Fuck Culture Descriptive, group show, Porn Film Festival, Vienna, AT
Galleri Anti x Ved Siden Af, fundraising event, Ved Siden Af, Copenhagen, DK
In this corner full of plenty, commissioned work, Douane Lab, Amsterdam, NL
67th International Short Film Festival Oberhausen, festival screening, Oberhausen, DE
Collectibles, online group show, Subbacultcha, Amsterdam, NL
2020

Kinked, graduation show, Gerrit Rietveld Academie, Amsterdam, NL
Technical Bodies - Bodies Technically, group show, Kvindemuseet, Aarhus, DK
Collection Remixed, solo show, ARoS Atelier, Aarhus, DK
2019

UNCUT, group show, Stedelijk Museum, Amsterdam, NL
Vincent Op Vrijdag, group show, Van Gogh Museum, Amsterdam, NL
OAS1° 5, group show, De School, Amsterdam, NL
One Minute is Eternal, group show, Power Station of Arts, Shanghai, CN
SAUCE Issue 3, magazine release, Oedipus, Amsterdam, NL
VINK x Clustersquare, art event, Cluster Square, Aarhus, DK
SYMBYOSYS ADE, art event, Sociëteit Sexyland, Amsterdam, NL
Rietveld VAV x Bimhuis, group show, Bimhuis, Amsterdam, NL
Snaky Zine #1, magazine release, OT301, Amsterdam, NL
2018

Beam Me Up Gerrit!, art event, Paradiso, Amsterdam, NL
Backwards And So Forth, duo show, Sociëteit Sexyland, Amsterdam, NL
Ways Of Seeing The Future, group show, AMNUA, Nanjing, CN
Writings

Bimbo-di Bambe-di Boobs – On Bimbofication, Pornography and Bimbo-Performance. Nominated for the Bachelor Thesis Prize, Gerrit Rietveld Academie 2020
Press

Bimbo-di Bambe-di Boobs (Extract), Contribution for Rietveld Journal no. 3, 2020
Mile High Club, Contribution for Webzine Feed My Quarentein, 2020
Interview about Hjermind's artistic practice for AF.ART #9, 2019
Contribution for Sauce Magazine Issue 3 Full Tilt, 2019